Our staff is an important part of the success of our business.
We rely only on the best and use only college trained personnel. We do not use our current students to teach other students.
Artistic Director - PAULA deSandes MINACCI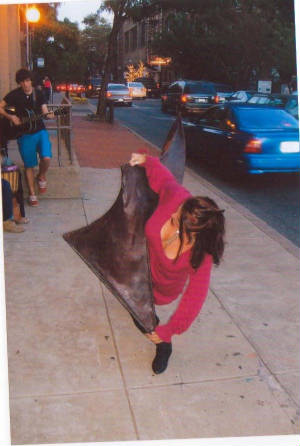 PAULA MINACCI began her dancing career when she was six years of age at Harkness House Ballet in New York until she was fifteen. She received her BFA in Modern Dance at the University of the Arts. As artistic director of the Elysian Dance Company, her choreography has been performed at many dance theaters in the area. She has been with Anna Marie's Academy of Dance for 26 years. She is a resident choreographer for many Philadelphia and North & South Jersey High Schools.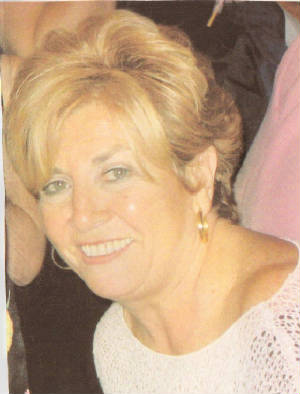 Anna Marie Pulaski
Owner/Executive Director
In 1977 Anna Marie Iatarola Pulaski and her husband Bill Pulaski along with their daughter Elizabeth Ann started Anna Marie's Academy of Dance. Always a resident of Tacony, Anna Marie wanted to open her business here. She is a graduate of St. Hubert High School in 1958 and is a member of the Alumnae Assoc. She received the distinguished graduate award in 2000. Since 1984 she has co-ordinated the St. Hubert Dance club and is the executive director of the fall musicals. She also lectures bi-annually at the University of the Arts pertaining to the business of dancing schools.
Anna Marie's mission statement is to raise the standards of the neighborhood dancing schools by providing her students with a teaching staff that have degrees in dance and are professional performers to bring the art of dance to its highest standards.
Ida Cantwell - Admin. Asst.
Bill Pulaski - Co-Owner

DANIELA GALDI began dancing at the age of 3 at Anna Maries Academy of Dance in Northeast Philadelphia, where she was a member of the Elysian Dance Company. In 2008, she graduated from the University of the Arts in Philadelphia, receiving her BFA in Modern Dance Performance. While in attendance, she received extensive training in all forms of dance, including Ballet, all forms of Jazz and Modern dance, Tap, Hip Hop, Pointe, Improvisation and Dance Education. She also interned with Philadelphia dance companies such as BalletX and Melanie Stewart Dance Theatre. She had the privilege of studying at the Martha Graham School of Dance in NY under scholarship and has danced professionally for two seasons with the Philadelphia KIXX Dance Team. In 2009, she collaborated with fellow UArts Alumnae, Tiffany Delio, and began a modern/jazz dance company called the Blind Faith Dance Project, where her titles include Co-Director and Choreographer as well as performer. She is currently a guest dancer for the Pink Hair Affair, a Philadelphia-based dance company. Daniela is also a Certified Pilates Instructor through Romana's Pilates, a world known organization that traces its teaching to the traditional work of Joseph Pilates and his protégé, Romana Kryzanowska. Daniela incorporates proper body utilization, technique, discipline, and etiquette in her dance instruction, as well as an aesthetic approach to dance movement in order to challenge both the intellect and physicality of the student. She is excited and blessed to still be apart of Anna Marie's--first as a student, now as a teacher.

CYNTHIA RAMOS began taking dance lessons at the age of 3. She joined Anna Marie's Academy of Dance when she was 13 and was an Elysian Dance Company member for 4 of her 5 years there. She has studied many forms of dance from Ballet to Cha-Cha. Cyndi has performed and competed locally in places such as NBC 10 and the Philadelphia Fringe Festival. She has choreographed performances for parades as well as private parties. In 2010 she joined Anna Marie's teaching staff. Along with working,Cyndi is pursuing a Bachelor's Degree in Elementary Education.
STEPHANIE DIGNAM is a former member of the Elysian Dance Company (1987-1989) and has been tap dancing since the age of three. She earned her Master's Degree from Holy Family University in early childhood education and currently teaches at St. Matthew's School in the Mayfair section of Philadelphia. Stephanie has taken many master tap classes at the University of the Arts and has taught tap dancing at Anna Marie's from 1994 to 2000. She is very happy to be teaching tap again at Anna Marie's.
AMY MacMILLAN began dancing at the age of two. She began her training at the Ballet Theatre of Toledo under Nigel Burgoine of the Royal Ballet and continued to dance there through high school. She also studied jazz, tap and contemporary with the Company C Dance Club. Amy attended the University of the Arts and graduated with a BFA in ballet performance. During her time at UArts she had the honor of performing several prestigious pieces including excerpts from La Bayadere and Louis Johnson's "Forces of Rhythm" as well as many original works by Choreographers such as Brian Sanders, Christine Cox, Roni Koresh and Scott Jovovich. She loves to create her own choreography as well and during her time as a student. She choreographed and showcased 11 original pieces and one short dance film. Amy hopes to continue teaching for a long time and someday run her own company.

Lynne Inciardi began her dance training at Anna Marie's Academy, with Liz Pulaski as her first teacher, and was an original member of the Elysian Dance Company. She received a BFA in Modern Dance performance from The University of the Arts and was a recipient of the Elizabeth Ann Pulaski Memorial Scholarship. Lynne danced with various companies in the region and performed Musical Theater productions. She has been the resident Musical Theater choreographer for a high school, a middle school, and a community theater company, as well as a guest choreographer for other companies. In addition, she began and co-owned The Dance Centre dance studio in Skippack, PA. Now living back in the city, Lynne is so happy to be back at Anna Marie's Academy, sharing her experience with students where it all began for her.
Kelly Trevlyn began her dance training at the Rock School West in West Chester, PA studying all styles from classical ballet to hip hop. She then attended Point Park University to further her education and graduated with a BA in dance in 2013. During her time at Point Park, Kelly had the opportunity to perform original works by Sidra Bell, Christopher Huggins, Garfield Lemonius, Ron Tassone, and Patrick Franz, as well as explore her own choreographic ideas. Upon graduating, Kelly joined Dissonance Dance Theatre and Deviated Theatre as a company member in Washington, DC. In 2014 Kelly joined Brian Sanders' JUNK, a physical performance troupe in Philadelphia, PA. With JUNK she has toured nationally, performed in annual Fringe festivals, and competed on TruTV's "Fake Off" season 2 where they landed a spot in the semi finals. In 2016 she joined Nickerson-Rossi Dance as a company member. She currently performs with both companies and teaches around the greater Philadelphia area. Kelly is thrilled to begin her first season with Anna Marie's Academy of Dance!