Our staff is an important part of the success of our business.
We rely only on the best and use only college trained personnel. We do not use our current students to teach other students.
Artistic Director - PAULA MINACCI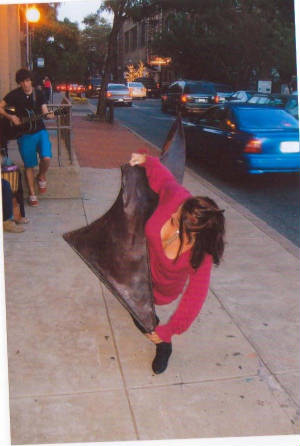 PAULA MINACCI began her dancing career when she was six years of age at Harkness House Ballet in New York until she was fifteen. She received her BFA in Modern Dance at the University of the Arts. As artistic director of the Elysian Dance Company, her choreography has been performed at many dance theaters in the area. She has been with Anna Marie's Academy of Dance for 26 years. She is a resident choreographer for many Philadelphia and North & South Jersey High Schools.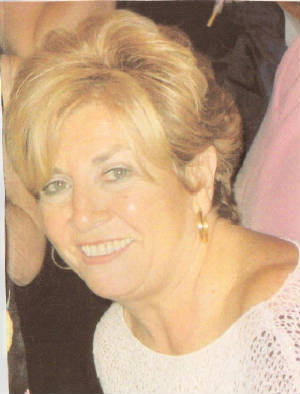 Anna Marie Pulaski
Owner/Executive Director
In 1977 Anna Marie Iatarola Pulaski and her husband Bill Pulaski along with their daughter Elizabeth Ann started Anna Marie's Academy of Dance. Always a resident of Tacony, Anna Marie wanted to open her business here. She is a graduate of St. Hubert High School in 1958 and is a member of the Alumni Assoc. She received the distinguished graduate award in 2000. Since 1984 she has co-ordinated the St. Hubert Dance club and is the executive director of the fall musicals. She also lectures bi-annually at the University of the Arts pertaining to the business of dancing schools.
Anna Marie's mission statement is to raise the standards of the neighborhood dancing schools by providing her students with a teaching staff that have degrees in dance and are professional performers to bring the art of dance to its highest standards.
Ida Cantwell & Kim Rickus - Admin. Asst.
Bill Pulaski - Co-Owner

TIFFANY STALEY DELIO began her dance training at the age of six in Albuquerque, New Mexico where she performed with the New Mexico Ballet Company and Jazz Company Expose`. She earned a BFA in Jazz performance from The University of the Arts, 2000 where she was the recipient of the Outstanding Performance in Jazz Dance Award. In addition to these traditional forms Tiffany danced with local hip-hop companies Chosen and Montazh Performing Arts Company. She had the pleasure to perform in Chicago and at the ESPN X-Games in Philadelphia with Chosen Dance Company. She has also performed as a guest artist with The Movement Lounge at the Drake Dance Theater and Conwell Theater. Tiffany has taught at the University of the Arts, School of Dance and has been a teacher/choreographer for the Elysian Dance Company at Anna Marie's Academy of Dance for the past five years. Currently she is co-director and choreographer for the Blind Faith Project with partner Daniela Galdi. They have produced two works for the Philly Fringe Festival in 2009 & 2010.
ELIZABETH BURGOON
has studied Irish Step and Ceili dancing with Rosemary Timoney for the past 18 years. She has performed on Good Day Philadelphia, QVC, and at the Pennsylvania Convention Center at the swearing in of Congressman Jon Fox. Since 1994 she has been teaching with the Timoney Irish Dancers. Elizabeth graduated from LaSalle University with a degree in English and is presently pursuing a Master of Arts Degree in Education.
DANIELA GALDI began dancing at the age of 3 at Anna Maries Academy of Dance in Northeast Philadelphia, where she was a member of the Elysian Dance Company. In 2008, she graduated from the University of the Arts in Philadelphia, receiving her BFA in Modern Dance Performance. While in attendance, she received extensive training in all forms of dance, including Ballet, all forms of Jazz and Modern dance, Tap, Hip Hop, Pointe, Improvisation and Dance Education. She also interned with Philadelphia dance companies such as BalletX and Melanie Stewart Dance Theatre. She had the privilege of studying at the Martha Graham School of Dance in NY under scholarship and has danced professionally for two seasons with the Philadelphia KIXX Dance Team. In 2009, she collaborated with fellow UArts Alumnae, Tiffany Delio, and began a modern/jazz dance company called the Blind Faith Dance Project, where her titles include Co-Director and Choreographer as well as performer. She is currently a guest dancer for the Pink Hair Affair, a Philadelphia-based dance company. Daniela is also a Certified Pilates Instructor through Romana's Pilates, a world known organization that traces its teaching to the traditional work of Joseph Pilates and his protégé, Romana Kryzanowska. Daniela incorporates proper body utilization, technique, discipline, and etiquette in her dance instruction, as well as an aesthetic approach to dance movement in order to challenge both the intellect and physicality of the student. She is excited and blessed to still be apart of Anna Marie's--first as a student, now as a teacher.

CYNTHIA RAMOS began taking dance lessons at the age of 3. She joined Anna Marie's Academy of Dance when she was 13 and was an Elysian Dance Company member for 4 of her 5 years there. She has studied many forms of dance from Ballet to Cha-Cha. Cyndi has performed and competed locally in places such as NBC 10 and the Philadelphia Fringe Festival. She has choreographed performances for parades as well as private parties. In 2010 she joined Anna Marie's teaching staff. Along with working,Cyndi is pursuing a Bachelor's Degree in Elementary Education.
JENNIFER YACKEL is from the Eastern Shore of Maryland, where she received her early training. During this time, she participated in the Kennedy Center Master Class Series For Promising Young Dancers and received a medal at the Youth American Grand Prix. After graduation, she trained with the Richmond Ballet and performed with the company. She went on to work with the Ballet Theatre of Maryland, where she danced many principal roles. In her time there, she worked with Colin Conor and had the privilege of choreographing on the company. Looking for a change, Jennifer moved to New York City to study independently with the instructors of the Limón Institute and the Ailey School. She has spent the past three years in Albany, NY dancing with the Ellen Sinopoli Dance Company and collaborating on several projects in the area. Jennifer has worked with Bowen McCauley Dance, Neville Dance Theatre, the Stephanie Harris Dance Collective, Chisena Danza, and XT Danscollective. She is currently in her first season with the Jeanne Ruddy Dance Co. Check out her website www.jenniferyackel.com.
STEPHANIE DIGNAM is a former member of the Elysian Dance Company (1987-1989) and has been tap dancing since the age of three. She earned her Master's Degree from Holy Family University in early childhood education and currently teaches kindergarten in Drexel Hill Pa. Stephanie has taken many master tap classes at the University of the Arts and has taught tap dancing at Anna Marie's from 1994 to 2000. She is very happy to be teaching tap again at Anna Marie's.
Christy Lee is an alumne of Anna Marie's Academy of Dance. She received her BFA in Dance from Temple University. Christy was co-founder of Moxie Dance Collective. A company member of Headlong Dance Theater, Karen Bamonte Dance Works and Group Motion. She has worked with many other dance companies in Philly as an independent artist. She is currently working with Subcircle and Nichole Canuso Dance Company. Christy has also choreographed for theater at Yale University. She is truly excited to be teaching at Anna Marie's.